De Euphoria a Billie Eilish: los mejores disfraces de celebridades de 2019
Este año, las fiestas de Halloween no han parado desde mediados de octubre. ¡Y no es queja! Por eso recopilamos los disfraces de celebridades más divertidos, creativos y populares. (Sí, 3 personas se vistieron de Billie Eilish).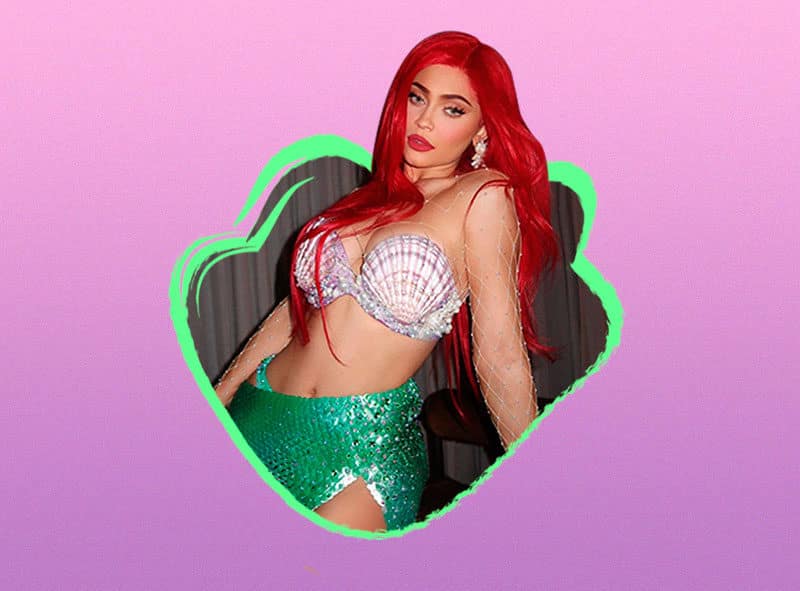 Planear un disfraz de Halloween es de nuestras cosas favoritas, y hacerlo con un presupuesto ilimitado debe ser todavía mejor. Por eso nos encanta ver qué deciden usar las celebridades.
Algunas aprovechan para transformarse por completo con todo un equipo de personas especializadas en efectos especiales, mientras que otras son un pooooqui más sencillas.
Beyoncé, por ejemplo, ha sido desde Frida Kahlo hasta Toni Braxton, así que ya queremos saber de qué se disfrazará en 2019. Mientras tanto, estos han sido nuestros favoritos:
Disfraces de celebridades de Halloween 2019
Billie Eilish: Anne-Marie, Nina Dorev y Jamila Jamil
No por tener fama y estilistas evitan eso de llegar a la fiesta vestidas igual que alguien más: en 2019 el disfraz de Billie Eilish fue súper popular. Lo usaron las actrices Nina Dorev y Jamila Jamil y la cantante Anne-Marie, en diferentes versiones.
Checa el tip si tú también quieres estar cómoda pero representando el girl power en tus fiestas de este año.
La crasher de la pasarela de Chanel: Nina Dorev
Nina definitivamente ganó el Halloween 2019, porque además de vestirse de Billie, también se disfrazó de Marie, la comediante francesa que se coló en la pasarela de Chanel hace unas semanas. Una amiga suya fue de Gigi Hadid para completar la referencia.
Euphoria: Danna Paola y Georgina Amorós
Estos disfraces son la unión de muchas referencias del cine y la tele: las dos actrices de Élite, la serie de Netflix, se disfrazaron igual que dos personajes de Euphoria, quienes, en la ficción, imitaron a Marlene Dietrich y a Claire Danes (en su papel de Julieta). ¡Un inception de celebridades!
Que este sirva también como recordatorio de que podemos vestirnos de personajes que nos gustan sin caer en comportamientos racistas como el blackface (pintarte la cara para parecer una persona negra).
Danna Paola puso suficientes detalles para que sepamos que está disfrazada de Rue, personaje interpretado por Zendaya, sin tener que imitar su tono de piel.
Bring it On: Gabrielle Union y Angelica Ross
Brr, it's cold in here! Gabrielle Union protagonizó el clásico Bring it On en el 2000 (no me arroben, es una obra maestra) y ahora, casi veinte años después, ella y su hija se disfrazaron de porristas Clovers. No podemos con tanta ternura.
Angelica Ross, actriz de la serie Pose, también se disfrazó del personaje de Union en la película. ¿No les digo que es una joya cinematográfica?
Kylie Jenner: Stormi Webster
¿Dos ya son tendencia? Kylie Jenner también vistió a su hija como una versión de sí misma, pero mucho más glamorosa: Stormi usó un vestido réplica del que su mamá llevó a la gala del Met hace unos meses.
La Sirenita: Kylie Jenner
La mamá de Stormi esperó unos días más para mostrar su disfraz: una versión sexy de Ariel, de La Sirenita.
Test de ADN: Lizzo
Lizzo es 100% that bitch que ganó el Halloween. Con un disfraz que no es súper elaborado pero sí perfecto.
Alien terrorífico: Heidi Klum
Heidi nunca nos decepciona y esta vez no eligió un personaje ya existente, sino que diseñó un disfraz de una especie de alien/ monstruo de Frankenstein… sea lo que sea da mucho miedo.
Jack y Sally: Vanessa Hudgens y Austin Bulter
Un clásico que jamás pasa de moda: el atuendo de Jack y Sally de The Nightmare Before Christmas.
Beyoncé y Jay Z: Ciara y Russell Wilson
Definitivamente es el Halloween de celebridades vestidas de celebridades. La cantante Ciara y su esposo se vistieron como Bey y Jay en su video Apeshit.
Jessica Rabbit: Ashley Graham
Jessica Rabbit es un disfraz que no puede faltar en las fiestas de Halloween. Hace unos años fue Heidi Klum y este 2019, la modelo Ashley Graham le dio su toque personal: una Jessica embarazada.
Maléfica: Eiza González, Lele Pons y Vanessa Morgan
Otro disfraz muy popular ha sido el de Maléfica, en su versión sexy-Angelina Jolie. Lo usaron las actrices Eiza González y Vanessa Morgan y la youtuber Lele Pons.