ADN de un ícono: Freddie Mercury, el inigualable estilo de todo un Champion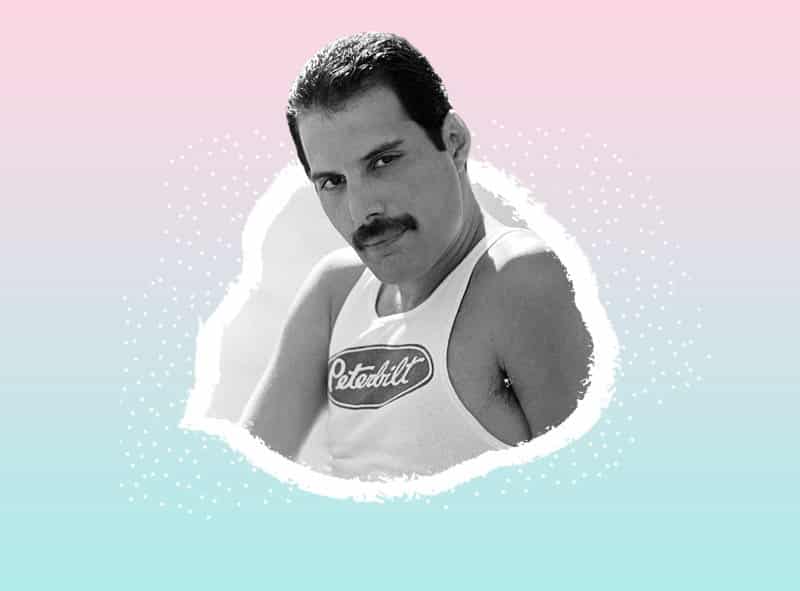 ¡¡Oh mamma mia, mamma mia!! Benditos sean los años 80 por la música, la moda alocada, la voz y el estilo de Freddie Mercury. Me sigo preguntando a mí misma y a mis Dioses astrales ¿por qué carajos mis años gloriosos no fueron en esa época? Digo, no es que tenga nada en contra de vivir en pleno 2018, ¡pero aquí no hay QUEEN!
Al menos tenemos internet para recordar el glorioso, icónico, insólito, fuera de este mundo, estilo de Freddie Mercury.
Recuerdo ver VH1 en la secundaria y preguntarme quién era ese señor con melena loca y voz alucinante ¡y qué rayos hacía con un jumpsuit cantando ópera!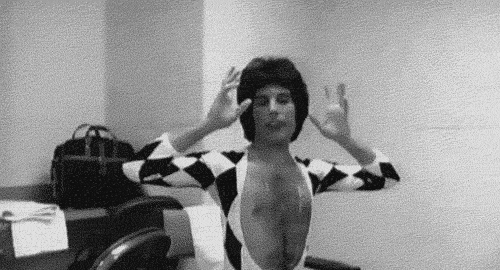 Una leyenda
Freddie Mercury era más que un cantante nato, era un verdadero artista teatral y un ícono de la moda que siempre será recordado y que ha inspirado a miles de artistas. Él mismo lo dijo en los primeros días de Queen "No voy a ser una estrella, voy a ser una leyenda".
Revolucionó la moda y los shows que daba eran más que conciertos. ¡Gosh! daría lo que fuera por haber estado en uno y tener merch original de tan magno evento.
Freddie donde quiera que estés –tal vez en el salón de la fama del cielo– gracias por dejarnos estos consejos de moda para toda la eternidad.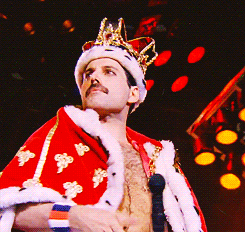 Pero no todo el mérito es para él…
El estilo de Freddie Mercury era como ningún otro. Amaba la moda y también la diseñaba, de hecho, era diseñador gráfico graduado de la Ealing College of Art, así que tiene sentido… pero no todo se le ocurría a él. 
Zandra Rhodes, la diseñadora de Queen en los 70s, dijo que Freddie le daba mucha importancia a sus atuendos en los conciertos. Mercury una vez dijo "No es el concierto lo que ves, es un desfile de moda".
Él y Zandra le dieron al estilo de la banda una pasión por la teatralidad que dio lugar a las mejores prendas vistas en el escenario. "No somos como todos los demás. Si acaso, tenemos más cosas en común con Liza Minnelli que con Led Zeppelin".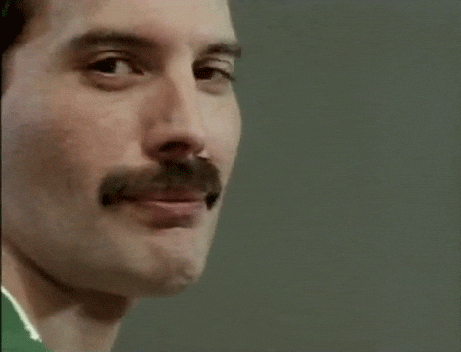 Reglas de estilo de Freddie para ser un Champion, my friends
El estilo de Freddie Mercury estaba siempre en evolución, desde su traje satinado en Bohemian Rhapsody; su bodysuit monocromático en We are the Champions; la icónica playera blanca sin mangas en la presentación Live Aid en 1985; la jamás olvidada chaqueta amarilla (a juego con su mostacho) en Wembley, Londres. Y, por supuesto, nadie luce pelo en pecho mejor que Mr. Mercury.
Bodysuits
Freddie sacó provecho de su figura y, claro, le encantaba dar shows en ajustados bodysuits. Era el tipo de persona que le gustaba arriesgarse y por eso se iba de aventura con diferentes estampados, texturas y telas para sus trajes. Su mantra era sencillo, "Me visto para matar, pero sin perder el buen gusto".
Chaquetas Militares
Fue uno de los grandes artistas que le dio otra definición a las chaquetas militares. La que llevó al concierto Live Aid fue hecha por Emanuel's, la firma del vestido de novia de Lady Di.
Mercury hizo que las chamarras no se vieran tan rígidas y aburridas, sino con un toque más divertido. Me imagino que al momento de quitársela en los conciertos los gritos eran de locura y es por eso se convirtió en un must en su armario… y también debería serlo en el nuestro.
Cuero
Esta tela es un SÍ seguro para darle una imagen totalmente diferente a cualquier outfit, aunque a veces pueda ser un reto ponérsela. Por supuesto, esto no aplica si eres Freddie Mercury. Él se movía perfecta y salvajemente por el escenario haciendo sus exóticas poses.
El mejor ejemplo de que si te atreves a usar cuero más seguido serás un/a total badassssssss.
Básicos
En los ochenta, el look andrógino se quedó atrás. Freddie se cortó el pelo, se dejó crecer el bigote y optó por un par de jeans, una tank top blanca y un cinturón con tachuelas. Era fiel creyente de que menos es más, así que eligió prendas minimalistas, pero sin dejar atrás el ardiente estilo que sólo un verdadero master podría llevar.
Freddie es un ícono de la moda, no solo por las prendas extravagantes que llegó a usar, sino también por la actitud con la que las llevó. Sin duda se divertía en el escenario y dejó un gran legado que ha inspirado a grandes diseñadores y a muchos de nosotrxs.
Hashtaaaag #FreddieForLife.